We believe every meal should be nutritious and delicious.
Enjoy dining that rivals Northbrook's best eateries.
People who need extra care deserve extra attention when it comes to their diet. You can enjoy delicious chef-prepared meals, served at table, every day. In fact, we'd put our daily cuisine up against the best eating establishments in the area!
Relax and enjoy fine dining in our private dining rooms where you will be our guest. A variety of dietary options are custom designed to address your health care needs by our Registered Licensed Dietitian. Each emits a special flavor of warm and cozy with a fireplace, to a country kitchen specifically designed to accommodate daily activities. We offer a variety of seating options and can host up to 93 occupants.
We'll gladly accommodate special dietary needs and can arrange meal delivery to your room. Nutritious snacks and beverages are available 24/7.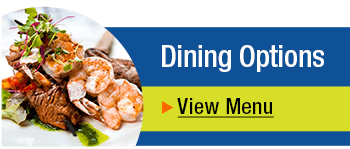 For more information, call ​(877) 496-2617 or click here to request more information.
Discover the top ten foods for brain health! Download our helpful resource by visiting our Covenant Learning portal here.